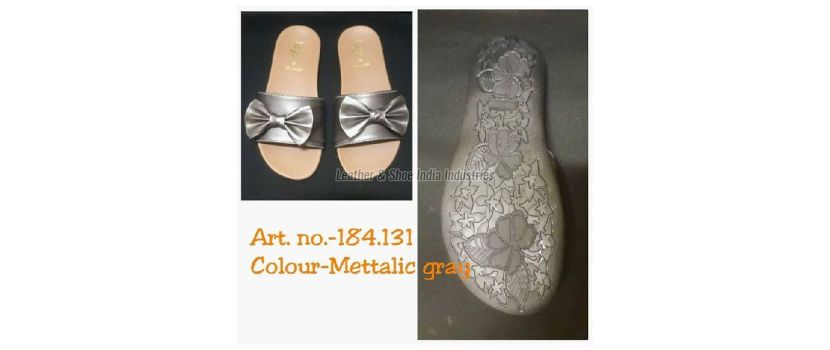 A sandal is an open type of shoe that consists of sole and straps that go over the foot and around the ankle. Many sandals may have a heel. The distinction between other footwear and sandals depends on the leather quality and design. The sandal leaves a maximum foot in exposure form.


People prefer to choose sandals for various reasons, such as comfort in the winter climate and creating a unique fashion statement with various dresses. In the hot and humid climate, sandals have huge demand that keeps your feet dry and cool. Wearing sandals can be beneficial for a foot infection.


Advantages of Sandal Footwear

The unique benefits of wearing a sandal are as follows-
Comfortability is the best part of a sandal. It is useful for daily usage. Thus maximum people prefer to wear sandals in the summer seasons. If you wear shoes, your feet cannot get enough air, while wearing a sandal can provide fresh air to your feet while walking.
The sandal is easy to wear everywhere. It doesn't take a huge time to wear. You don't require sitting on a chair to wear a sandal.
Sandals are perfect for roaming around the sea beach. The cool and fashionable gesture of sandals makes it unique for a beach visit. The stylish and unique design of sandals makes them attractive to people.
When you select your summer style statement, a pair of sandals is always your first preference. Shoe designers always try to put extra effort into making designer and unique looking sandals that attract millions of people.


Real Benefits of Wearing Leather Sandals


The incredible benefits of wearing a pair of leather sandals are as follows-
Leather sandals are durable and long-lasting. People wear leather sandals for their unique durability. Unlike other materials such as synthetic leather and canvas, leather becomes more comfortable for daily usage. When you slip on a leather sandal, it will almost feel like walking barefoot.
Leather sandals are available in different styles and forms. The design of the leather sandals is attractive and stylish. Some famous shoe manufacturing companies try to use unique designs to make fashionable leather sandals.
Leather sandals are famous for their comfortable fitting. Shoe manufacturing companies try to create softer leather sandals for those people who have a serious ankle injury. Even people with sensitive skin can wear leather sandals.


Different types of Ladies Sandals


The different types of ladies fancy sandals are as follows-
Gladiator is a famous roman stylish lady's sandal. This type of sandal is popular among college goers due to its unique style and comfortability. It looks good if you wear it ina short dress.
Rope sandals are eco-friendly sandals that look great with jeans. Both men and women can wear this type of sandal.
Thong sandal consists of a thin strap that passes between the first and second toes. Lots of celebrities wear thong sandals.
T strap sandals are unique-looking ladies' sandals that can enhance your style statement. It is ultra-comfortable and super cool. It looks great with jeans or a short dress.
Platform sandals are perfect for any outing or water adventure. This type of sandal is durable enough that it is useful to wear for any adventurous purpose.
Reasons for Buying Arch Support Sandals


You should consider the following factors while buying arch support leather sandals-
The insole of the arch-supported sandals is easy to remove in any case as per your requirement. You can replace the design of the insole when you need it. The soles of the arch support leather sandals are very sturdy and provide unique absorption if you wear shock.
The upper of the arch support leather sandals are non-binding and soft. It doesn't create any skin irritation. The closure system of the arch support sandals is adjustable, which is essential to provide greater support and stability.
The Buying Process of Ladies Sandals


When you decide to buy a pair of sandals for your daily usage or special vacation, you should buy them from authentic manufacturers. Maximum authentic ladies fancy sandals suppliers try to provide the best quality sandals to their customers.


If you want to wear leather sandals, try to confirm the sandals' quality to the suppliers. It will help you to select the best designer leather sandals for your different usages. You should confirm your shoe size with the supplier before final purchase.


Whenever you decide to buy a pair of sandals, always think about the purpose of buying the sandals. It is essential to select different pattern sandals for different occasions.