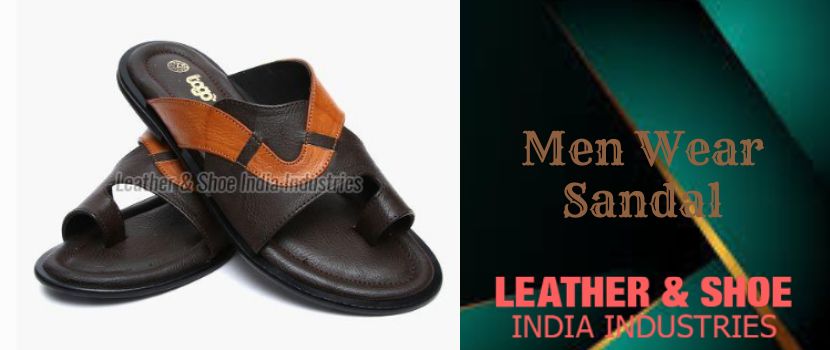 Men frequently have a variety of shoe alternatives to pick from, ranging from formal shoes to sneakers. But sandals by gents sandal manufacturers are a choice that is frequently disregarded despite having a special set of advantages. Sandals may be a practical and fashionable option for guys in a variety of circumstances. They are not meant just for the beach or informal trips.
Aesthetics and Comfort
The breathability that sandals provide is one of its main benefits. Sandals let the feet breathe, which reduces excessive perspiration and odour. Particularly during the sweltering summer months, the airflow provided by the open design and airy construction keeps the feet cool. This capacity to breathe lessens pain and the possibility of fungus infections.
Sandals frequently contain cushioned footbeds or arch supports. This gives the feet a nice and supportive feeling that promotes relaxation and reduces tiredness.
Versatility
Contrary to what many people think, sandals are a versatile type of shoe. It may be worn in a variety of situations. There are dressier variations that may be worn with more formal clothing. Although, they are perfect for informal situations like beach excursions or backyard barbecues.
Sleek leather sandals, for instance, may be worn with summer suits to give a touch of refinement to your appearance. Sandals by gents sandal manufacturers fit both casual and more formal events because of their adaptability.
The Ease And Convenience
Sandals are a practical option for men on the run since they are simple to put on. Sandals save time since they don't need to be tied or adjusted as lace-up shoes or boots do. They are ideal for hurried mornings or when you have an urgent errand to go.
Sandals are a great travel companion because they are portable and light. They may be quickly put on and taken off on lengthy trips and take up little room in your luggage.
Health Advantages
Sandals can be beneficial for the health of your feet. Traditional closed-toe footwear can occasionally limit foot motion and retain moisture. This can result in conditions like athlete's foot or toenail fungus.
Conversely, sandals provide the toes plenty of room to spread out and allow for improved airflow. They relieve pressure and offer a more natural foot posture. This assists in the relief of certain foot ailments like bunions or plantar fasciitis.
Fashion & Style
When it comes to style and design, sandals have advanced significantly. Men can show their style and sense of fashion thanks to the variety of colours, and patterns that are accessible.
There are many different sandal types to pick from, ranging from traditional leather sandals to athletic ones with adjustable straps. There is a sandal that may compliment your outfit and up your overall fashion game. They can be worn, whether you want a casual, carefree approach or a more formal, sophisticated one.
Favourable in Warm Weather
Wearing closed-toe shoes might make you uncomfortable and overheat during the summer months. In hot weather, sandals are a great option for keeping your feet cool and comfy.
The open design promotes greater ventilation, reducing the likelihood of excessive perspiration and foot odour. In warm weather, choosing sandals may keep you light, carefree, and prepared to take part in outdoor activities. You can do this without feeling burdened by heavy footwear.
Positivity And Relaxation
Your self-esteem and comfort levels may increase if you wear sandals. Your entire health may benefit from having feet that are at ease and have room to breathe.
Sandals let you adopt a more careless and relaxed attitude, which enhances your enjoyment and relaxation. Sandals' independence and comfort may add to a feeling of self-assurance and pleasure.
Conclusion
Men who want the ideal balance of comfort in their footwear should think about adding sandals to their wardrobe.
Sandals are a great alternative for guys in a variety of scenarios due to their breathability, adaptability, ease, and health advantages. They also offer stylistic possibilities, appropriateness for warm weather, and a boost in confidence and relaxation. So, instead of neglecting your feet, why not enjoy the ease of wear and trendy appeal of sandals?