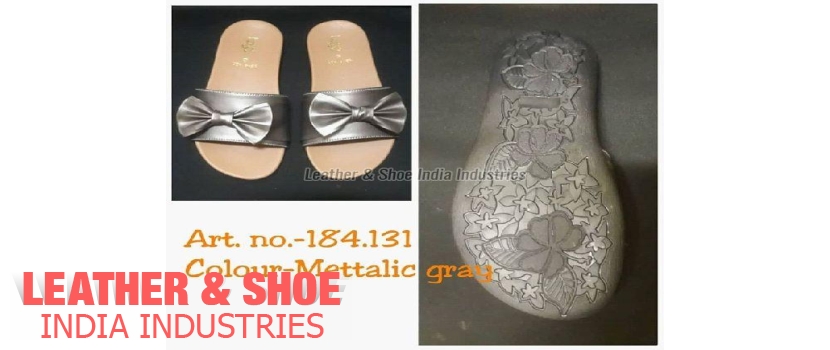 Well-maintained and pretty feet is an example of an individual personality. You can give the best care to your feet with a good pedicure with trendy and stylish sandals.



Sandals are very comfortable to wear for the ladies with various models like heels, flats, wedges, etc. These are gaining more popularity among women for bringing airiness and lightweight to the feet. You must purchase the matching sandals as per your clothes like traditional saree, breezy skirt, denim wear, etc.



These sandals offer different textures, colours, and materials that will suit the outfit.
Check out some exceptional Ladies Fancy Sandals that will make guys fall on your feet.


These are referred to as flat sandals. These are very comfortable as they carry thin soles. You may use it for daily wear as well as long trips.
The main thing is you can use it for both winter and summer. Flat sandals can be slippery and strappy. If you consider a style with the best of comfort, flat sandals are a perfect choice.


In the present trend, the belly is the most stylish one. In the footwear market, it has great demand. It is also comfortable and easier to wear.
It will fit in your feet in a quick time. It will be available in different patterns and colours varieties. It is the modern version of flat sandals with brief modification and design.


Boots are mainly a winter staple and a huge hit in the market. They are slowly emerging as the fashion staple. The perfect pair of boots will serve you the best with extra warmth and protection on irregular surfaces.
Boots are available of faux leather, main leather with the prices you can afford. If you want to look like a horse rider, boots must be there.


For short ladies, heeled sandals are a sign of bliss. It will add some grace and beauty to the women with the addition of extra height.
For prom night, embellished heels are ideal. Go and impress the prince charming with an amazing pair of heels.


It came a few years ago in the market. It made our lives quite easier especially when we are in casual mode.
You will get some height with greater comfort. It is a modern alternative for heels. It is quite easier to wear and let the girls be pain-free. In heels, we often get pain in the feet.


It is another form of sandal which can be worn on any casual note. It looks like simple slippers with additional features. You will feel very light to move around the places.
Did not you feel simple by wearing it? You will get a variety of flip-flops patterns in Ladies Fancy Sandals Manufacturer in Kolkata. You will get these available in the platform and flat shape.


It is superhit footwear with the forms like canvas shoes, sneakers, boots, etc. For ladies, different kinds of shoes are trending in the modern market. It makes an equal statement as you get with sandals.
Shoes have variable durability as per the raw material used in the production. These are comfy in winter same as boots. Sometimes you enjoy placing your feet safely with thick shoes.


It can be worn by professionals, students, and others. It is a popular sandal for women and men as well. The little tough with soft material makes the product long-lasting. It is the kind of everyday wear at low prices.
Whether you are going dating or office meeting, loafers keep you confident in every mode. It is quite presentable with various paints, patterns, etc.


These are also getting the same popularity as other sandals. It is made of smooth fabrics and soft. You may choose quirky leopard mules or plain solid mules for your convenience.
These keep women safe from hectic journeys without hampering their feet.


These are branded sandals with a sporty look. Its length is up to the ankle. The crisscross lace provides a unique look with which short skirts are measurable. If you choose to look unique, prefer this gladiator look.



There are also other types of sandals like Jute Sandals which are extensively produced in Kolkata. Anyhow all you must prefer is appropriate sandals for enhancing your style.