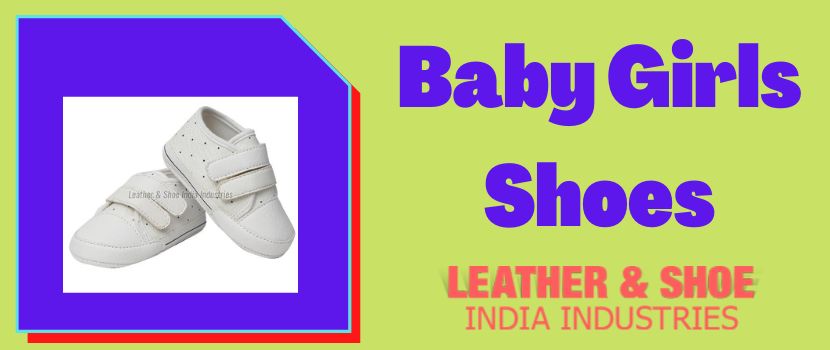 Finding the ideal pair of shoes for your child should be easy if you keep a few suggestions in mind. Always prioritise her comfort, and pick a look that will age gracefully. When purchasing them from fancy baby girls shoes manufacturers, you have a tonne of options.
Here are some suggestions to assist you in choosing what is best for your child. First, think about the time of year. You should look for shoes that are breathable and do not overheat your child's feet during summer. Shoes made of canvas or sandals are excellent choices.
How Should You Choose Baby Shoes?
If you keep these points in mind as mentioned below, you will certainly get the appropriate pair.
Supple And Adaptable Sole
A smooth and flexible sole is crucial to ensure that your infant is as comfortable as possible while walking. Babies learn by touching and experiencing things. Hence, purchasing the proper pair from fancy baby girls shoes manufacturers
Helps in your baby's ability to develop balance.
Non-skid Surface
It can be challenging for a new-born to learn to walk in non-skid shoes. But they should not be so thick that they prevent the baby from bending their feet. Rubber-grip soles are an excellent option.
Thin And Breathable Material
Baby's feet may perspire more than you might expect. Baby feet might smell awful if they spend the entire day in sweaty shoes. To prevent your baby's feet from becoming hot and unpleasant, choose the appropriate material.
Often Taking Measurements
For their first pair of shoes, it is typically recommended to have your infant fitted. You could, of course, do this yourself with a straightforward ruler. Size 1 clothing, which is around 3.5 inches long, is commonly worn by new-borns up to 3 months of age.
A size 2 (3.75 inches) should fit children between the ages of 3 and 6 months. In the first year, many infants wear a size 4.5 or 5. (about 4.75 inches). Again, each baby develops at a different rate, so be sure to check those tiny feet frequently.
Velcro Closures
Your baby's shoes should not be difficult to put on or take off. This is why choosing footwear with Velcro fastening can be wise. No need to take off the slack laces. Once your kid learns how to use the Velcro, he or she can remove the shoes whenever they are comfortable.
Conclusion
Consider the activities that your child might engage in if she were in her position. You do not need to buy her expensive designer sneakers if all she is going to do is crawl around the house. If she is going to be taking her first steps outside, you want something with strong support and traction.
Lastly, think about your financial situation. Baby girl shoes are readily available, adorable, and reasonably priced. Compare prices and styles until you discover a pair that you adore. With all the lovely options out there, it is simple to get carried away. But with a little forethought, you can choose the ideal shoes for your new-born girl.