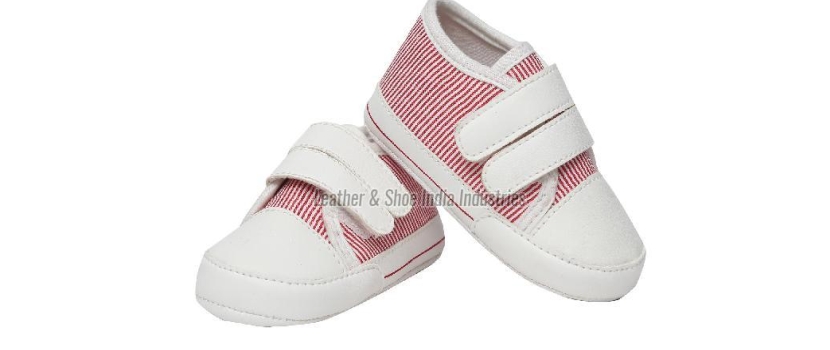 Shopping for baby boy shoes in the present era is a downright overwhelming and daunting task, given the endless options you get; from leather soles to rubber soles, sliders to Crocs and boots, etc. Investing in the wrong pair of shoes that fails to provide the perfect fit for your baby boy can prove fatal to your little one, especially if he's just learning the art of walking, as they can trip and fall and end up getting badly injured.

To prevent making the key mistakes of baby boy shoe shopping, here is a list of all the warnings so you can indulge in a smart buy.

Why Choosing the Right Fit for Your Baby Boy Shoes is Important?
A very significant number of kids have complained of severe leg and foot pain, and after a conducted study it has been seen that the primary reason behind their discomfort and pain was because of the ill-fitting shoes. When going out to buy shoes for your baby boy, it must be kept in mind that irrespective of how flexible, lightweight, and durable the baby shoe manufacturers claim to build the shoes, if it has ill-fitting, then your kid wouldn't reap any kind of benefits from the shoe.

As per scientific claims, there's nothing that grows faster than a kid's feet and so it is always preferable to buy them larger pair of shoes until they grow up to become teenagers.

6 Top Mistakes to Avoid When Shopping Shoes for Your Baby Boy

1) Thinking that Your Boy's Size Would Adopt the Size of the Shoe
This is one of the most common assumptions made by parents when going out shoe shopping, which in turn results in their kids wearing ill-fitted shoes. And the more your boy keeps wearing such wrong fitting shoes, the more he develops foot problems like corns, calluses, and blisters from his youngest age. When buying shoes, always ensure to check if the gap between your boy's larger toe and the shoe's end is at least 0.7 or 0.3 inches.

2) Supposing that Shoes Only Come in Standard and Medium Widths
What a lot of parents don't know is that there is a plethora of baby boy shoes that are available in various widths. And it is because of this assumption, that they settle with shoes that are either too long or too small. If your baby boy's feet are wide or extra wide, then you might want to research shoe styles in (W) and (XW) widths.

3) Saying 'Yes' to Wearing Shoes without Socks
While it's true that wearing socks and shoes can get quite uncomfortable for kids, socks can double up as a shield between your baby boy's feet and the shoes. This shield works wonders in keeping bacteria building inside the shoes at bay. Socks also play the part of acting as the cushion to your baby boy's feet. Not having the habit of wearing socks with shoes can bring forth possibilities of blisters either on the top of the toes or on the heels. For those kids who dislike the idea of wearing socks, you can always invest in seamless socks.

4) Picking Fashionable Baby Shoes Over Sneakers
No experts allow children to wear fashionable series of shoes instead of comfortable sneakers. Fashionable shoes are great for parties and can only be worn for a maximum of 5 hours in a day and not more than that. Fashionable shoes are designed to offer the right levels of support to your toddler, help them move, run, jump or even walk around with ease but are rather made to solely look good and complement their dress.

5) Investing in Second-Hand Baby Boy Shoes
Since toddlers outgrow their shoes the fastest, a lot of parents think and decide of selling them as second-hand products in the market. But remember, all child's feet are made differently and shouldn't be given worn shoes, lest they might have the ugliest fitting.

6) Buying Mini-Versions of Adult Styles
It is a horrible idea to invest in adult-styled shoes for your baby boy like sliders, flip flops, cowboy boots, etc. Adult shoes are designed, keeping in mind the comfort factor of an adult and not a baby boy. Hence when buying them, you must remember they aren't manufactured for your little one, irrespective of how perfectly stylish look. On wearing adult-style shoes, your baby boy might face grip issues and encounter various problems in the future including knee pain, back pain, etc.

When buying shoes for your baby boy, always avoid heels or sliders or even Crocs and rather invest in shoes that are soft, flexible, and have lesser interference with your natural gait.

Additionally, also look for baby boy shoes that feature adjustable straps, flexible straps, extra cushioning and are made of the softest materials by the baby boy shoe manufacturers. The look of the shoes is the last thing that you should consider. Rather keep your focus on the comfort of the shoes, the sole, and it's fitting.